Evan Vander Stoep
Student
---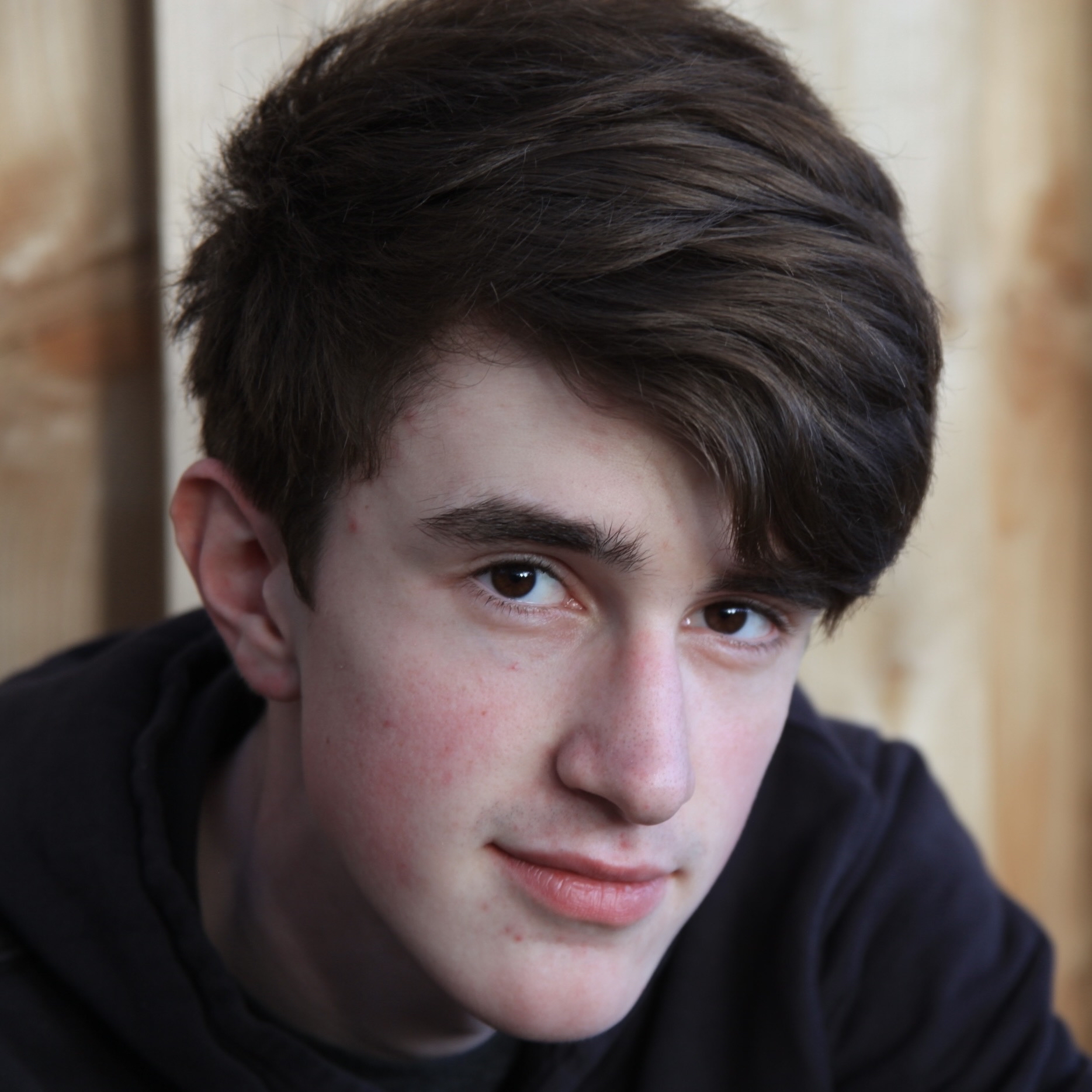 All my life when I find something I like I get extremely focused and learn everything I can about that thing. I started soldering my own circuits when I was just 9 years old all by myself. Because of this I have become no normal teenager, gaining skills in anything from electrical engineering and software development to radio frequency/antenna physics. I have a lot of technical interests and am lucky to find great people to give me a chance based on my knowledge and despite my age. Most people describe me as detail oriented and I like to make sure everything works correctly and get the job done right the first time.
---
Work Experiences
Farm Hand
My School District owns a farm, also known as the Land Lab, that participates in the FFA program. The farm hires student workers year round to feed the animals and do maintenance on the farm. I started taking classes at the Land Lab in my Freshman Year (2019-2020) and enjoyed the class so I decided to become a student employee. I gained experience painting, operating/repairing machinery (Tractors, Utility Vehicle, Pressure Washer, String Trimmers .ect), livestock handling, mixing feeds and medicating/logging medications.
Board Member
The Amateur Radio Relay Group.inc is officially incorporated with the State of Oregon in 1977 and is a Oregon Non-Profit 501C (3) Public Service Organization. After starting work as a Repeater Technician for ARRG in 2018, I worked my way up to becoming a board member. I'm the youngest person to ever be officially elected as a Board Member in ARRG, an organization that has been around for over 44 years. During my time as a Board Member, I have learned about Roberts Rules of Order and how keeping Meeting Minutes are vital to looking back on what occurred and what was discussed during a meeting.
Webmaster
I started the the webmaster position in ARRG because someone needed to fill the position and being the youngest person in ARRG, I felt I could do a good job maintaining ARRG's online presence. Since I have started the sub committee position, I have made many edits to the ARRG website and learned how to design and edit HTML/CSS using only a notepad application. My latest project as the ARRG webmaster has been to completely rebuild the site from scratch to bring a overall better user experience to the website.
Radio Communications Engineer
I first started working with ARRG when I was only 13 years old. I had an extensive knowledge about electronics and electrical engineering for my age and was looking to find a group I could work with. I visited a local Maker Fair where I met some of the Repeater Technicians for ARRG and I was immediately intrigued. The President & Technical Team Leader of ARRG at the time wanted me to get my Amateur Radio License so I could start helping with the repeaters. A few weeks later, I visited the Sylvan Hill broadcast tower site where I have now spent most of my time as a Repeater Technician. I have gained many skills from this amazing opportunity such as:
RF Engineering/Physics
Electrical Engineering
Operating RF service equipment
Troubleshooting RF/Electrical systems
Workplace safety (EMF Awareness, Identifying Hazards, PPE & Fall Arrest Systems)
Working as a team
Projects
IPAWS/Emergency Alert System Encoder/Interface
I submitted my application to get production access keys to the Integrated Public Alert & Warning System (IPAWS) server which is managed by the Federal Emergency Management Agency. This system handles emergency alerts issued by civil authorities across the country to be broadcasted on TV/Radio Stations and Cell Phones. I have worked to build my interface to the system which will allow for redistribution of messages from IPAWS to the FSK data packet format the Emergency Alert System (EAS) uses. My software is completely written from the ground up and includes raw FSK data packet generation and logging of messages in MySQL. My software has also met all OASIS standard requirements although not necessarily required as its a hobbyist software developed for non-commercial use.
Telemetry System
My telemetry system scrapes data from a variety of home built sensors and reports back based on preset conditions. I scrape the data using a time series database called Prometheus and use Grafana and python to visualize and send alerts when abnormal conditions are met.
Yamaha Music Sirens Research Article
Throughout 2020 and the beginning of 2021, I researched a device built by the Japanese Yamaha Corporation called a "Music Siren". This device, designed after WW2 to replace old air raid sirens being utilized for time signaling was a "symbol of peace" throughout Japan. These devices would play music using the same mechanics as a regular electromechanical siren and not the horrible air raid siren sound that brought trauma to many of the residents who had experienced the war. While there was no information readily available, I spend months researching this device, how it works and its history to create a comprehensive article about the unit. This was very hard as I'm unable to read Japanese so I had to spend hours developing different search terms and translating articles with google translate. Then I had to take notes in English on the information sourced.
---